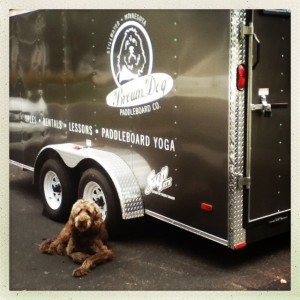 Brown Dog Paddleboard Co. is a family owned business with a focus on providing high quality instruction to the emerging paddleboard community.  We cater to a wide range of ages and fitness levels. Our passion is to give you a good solid  skill set from the beginning so you can safely get the most enjoyment out of the sport moving forward.  We are sure you will fall in love with Stand Up Paddleboarding (SUP) and are excited to provide you with a wonderful experience on the water!  We service the East side of the Twin Cities Metro and operate on beautiful scenic waterways in the St. Croix Valley.
We offer SUP Lessons, SUP Yoga, SUP Fitness, SUP Teacher Certifications and SUP/Yoga Retreats. We are a SUPATX distributor offering all types of boards and accessories you need to be out paddling on the water as soon as possible. We have the experience and know how to set you up with the perfect board for you or your family.
Instructor/Owner – Kim Thomas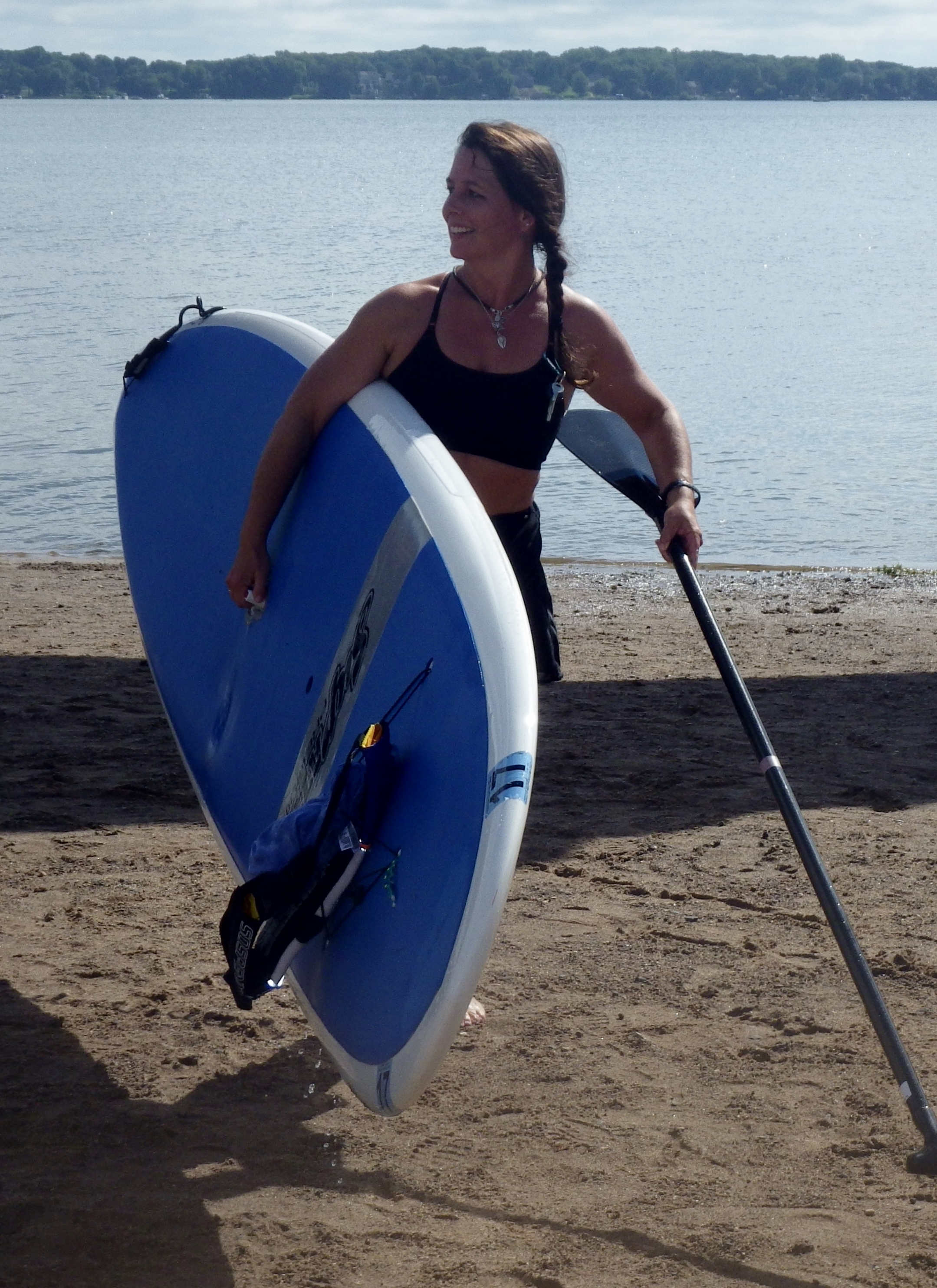 "If you think you can do a thing or can't do a thing, you are right."  Henry Ford
Kim is a Level 2 WPA Certified Paddleboard Instructor, Certified Master Paddle Into Fitness Instructor, E-200RYT/ 500RYT (Registered Yoga Teacher), Reiki Master, Qigong and Lightbody Energy Healer & Red Cross Certified Lifeguard.  Kim has years of paddleboard experience on the water in all conditions teaching all levels of students.  She also boasts over 1000 yoga teaching hours.  She not only shares her passion for SUP & SUP Yoga but empowers you to find your own passion on the water or in your practice.  Kim trains with Pro SUP Athlete,  Gillian Gibree (Paddle Into Fitness) and continues to grow as a SUP teacher and SUP athlete.  Placing 1st in the Women's 5k at the Northern Lights Paddle Yoga and Music Festival and learning to SUP Surf in 2015!  Also completing training in 2016 to certify SUP Instructors and SUP Yoga Instructors.  Paddleboarding is a sport that continues to challenge and open up new horizons as well as providing a wonderful opportunity to get off the grid and into nature.
A great finish for our 2015 & 2016 Brown Dog Paddleboard Race Team!!!
Brown Dog Paddle Techs are excited to get you up and out on the water!