Outdoor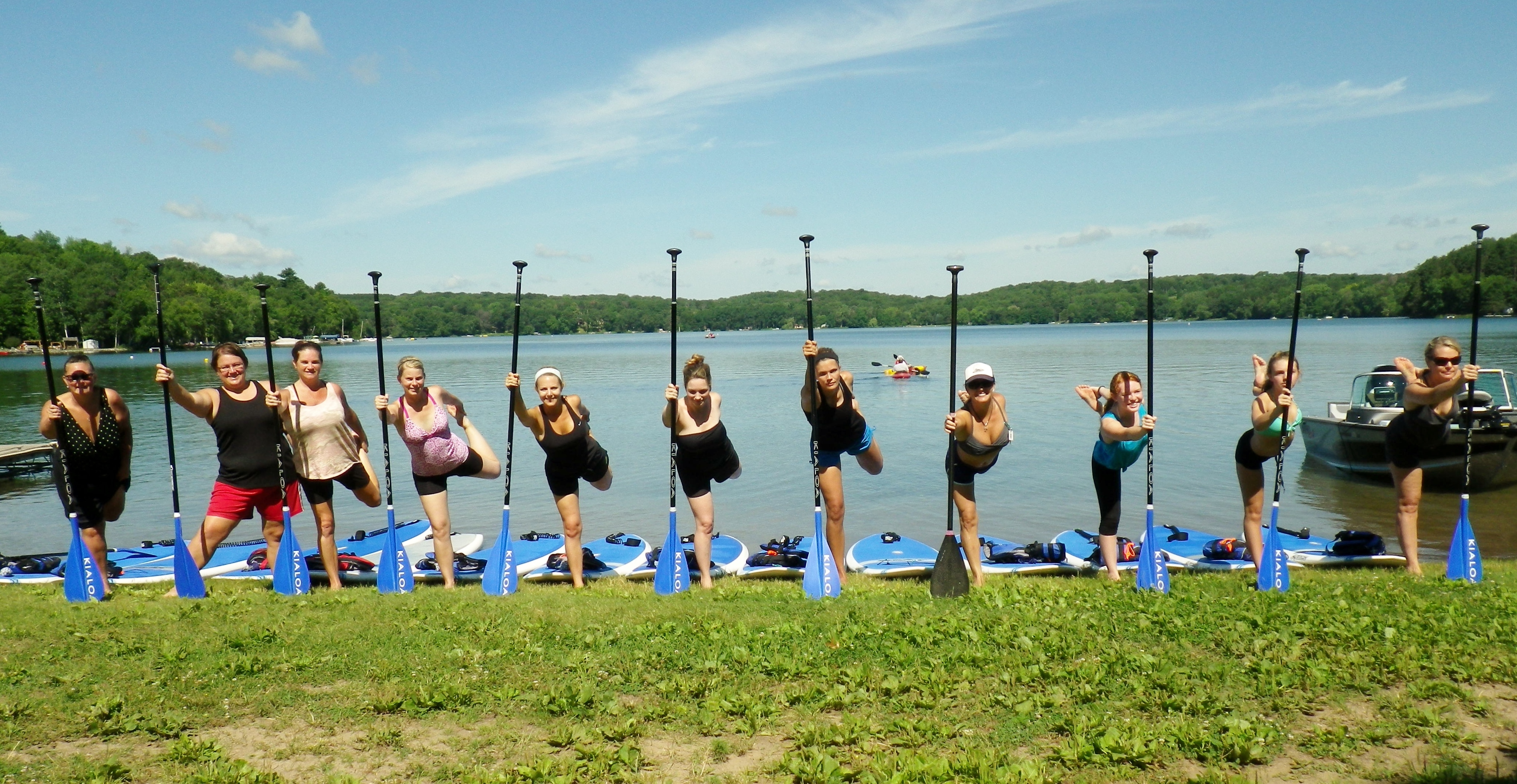 During the summer season we offer Outdoor Paddleboard Yoga classes.  We begin our session with a 'mini' Paddleboard Lesson, followed by a vigorous paddle across the lake where we anchor our boards for a guided Paddleboard Yoga practice. Class is suited to all levels of yogis ages 12 and up. Every class is unique as we allow nature to provide the backdrop and challenges. See schedule for current class times!!!
SUP Outdoor Yoga includes:
SUPATX Adventure Board, Paddle & Leash Rental
P.F.D. (personal flotation device)
Paddleboard Anchor
SUP Instruction by a WPA Certified Paddleboard Instructor
Yoga Instruction by a Certified Yoga Teacher
For more information about booking a private group, click here.
Pricing:   $35 – 75 minutes
Saturdays 9:00am Square Lake Park through Washington County Parks & Recreation – Register here!
Sundays 10:30am Memorial Beach White Bear Lake through Studio One Yoga – Register here!
Private Lessons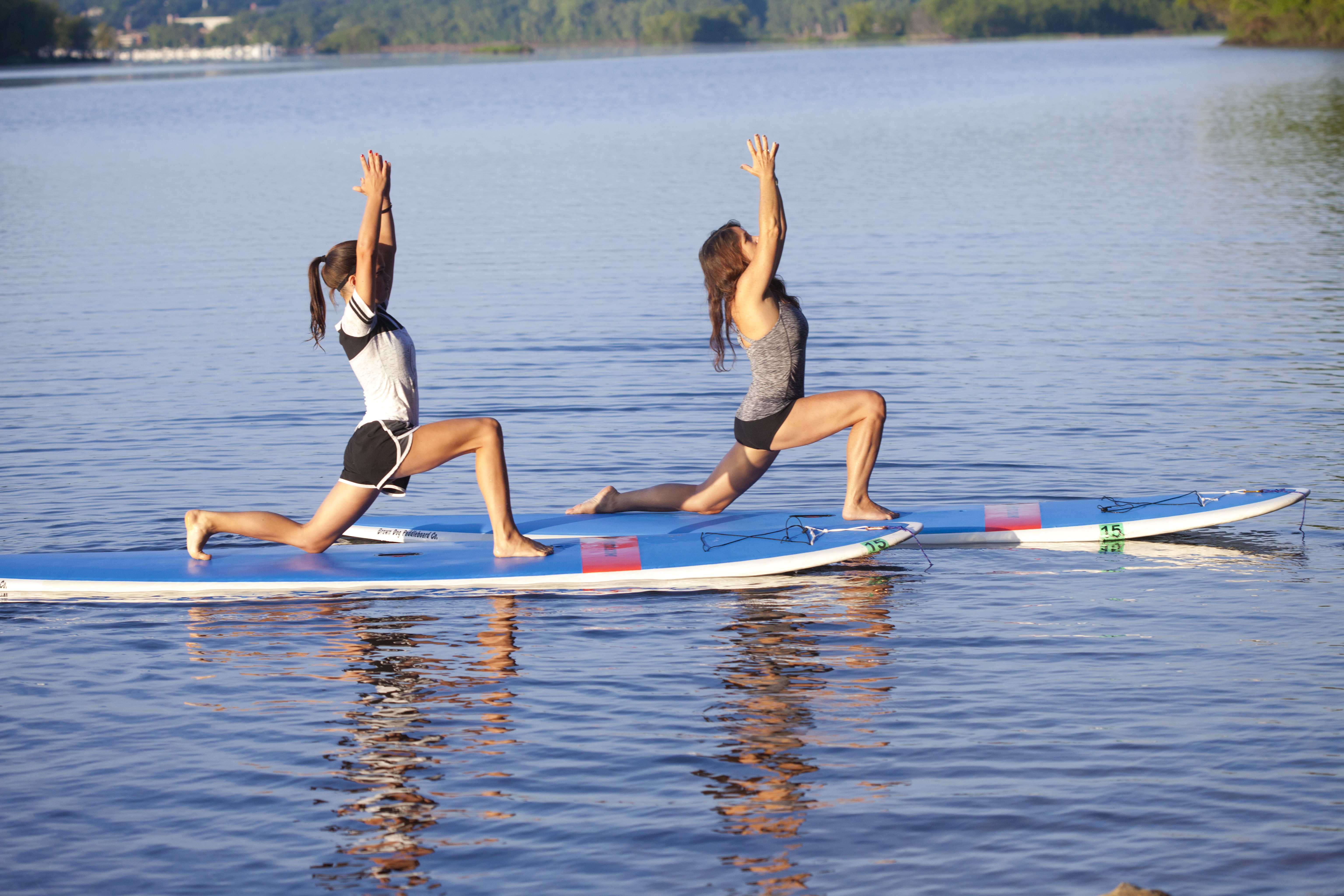 We provide private Stand Up Paddleboard Instruction or Paddleboard Yoga for those who like to learn outside of a group setting.   Contact us to schedule a Private Lesson at our Stillwater, MN location. Pricing:   $200 – 2 hours up to 4 students!  $50 per student after 4!
Indoor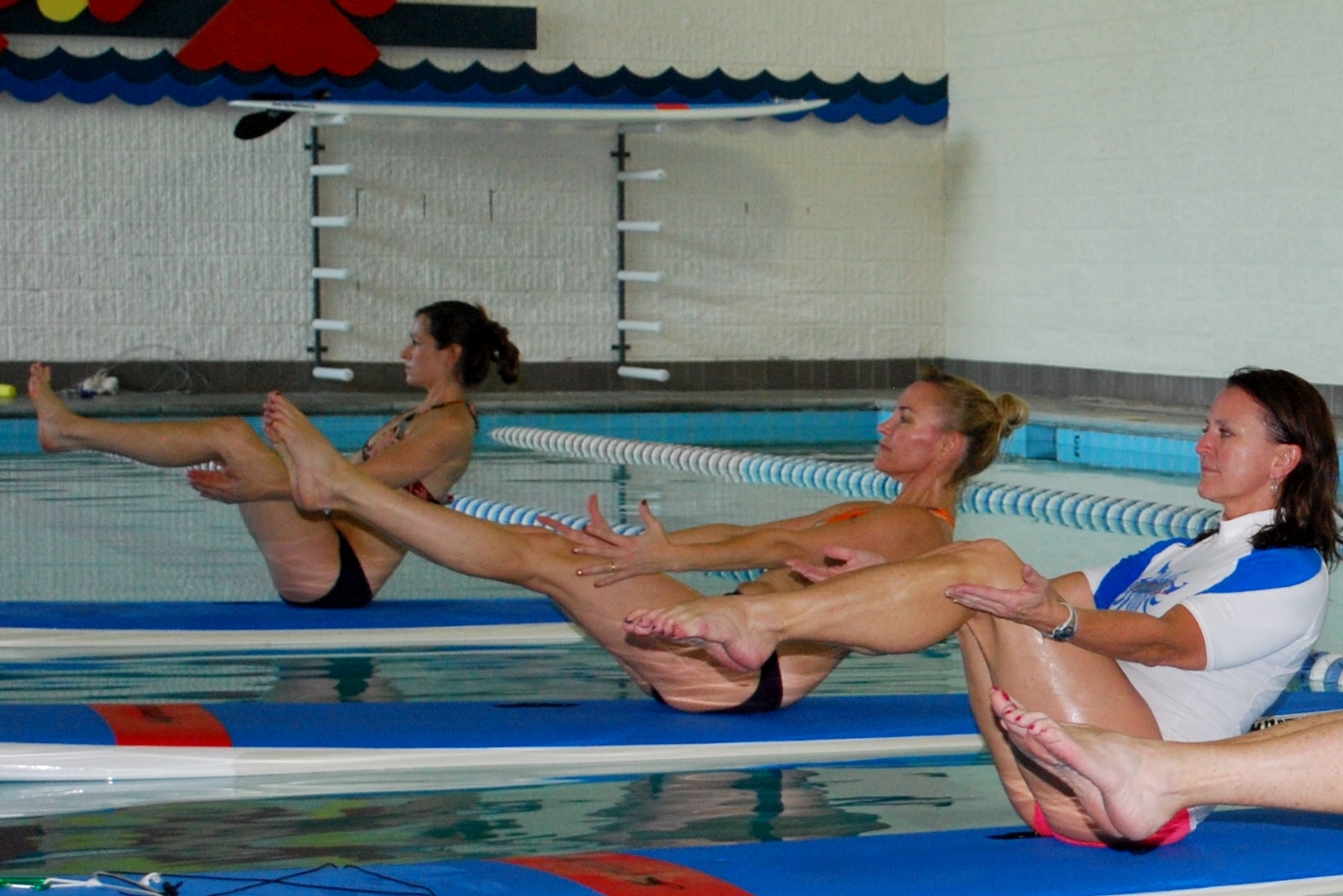 River Valley Athletic Club Indoor Pool
Join us for Surfer Sculpt in the pool during our 'off' season!!!  Harness the core strength and balance of a surfer! Challenge the entire body by participating in this fun and dynamic workout! This is a 6 week series which will allow the student to experience how quickly the body responds and adapts to the unstable platform on water! Each session closes with a zen yoga stretch series to keep you flexible and feeling good after your surf workout session. Drop-ins are welcome if space is available. Enrolling in the 6 week series guarantees your spot every class and gives you the benefit of working with the board over time.  You will be amazed at the  improvement in their balance and stability.    See schedule for sign up links!