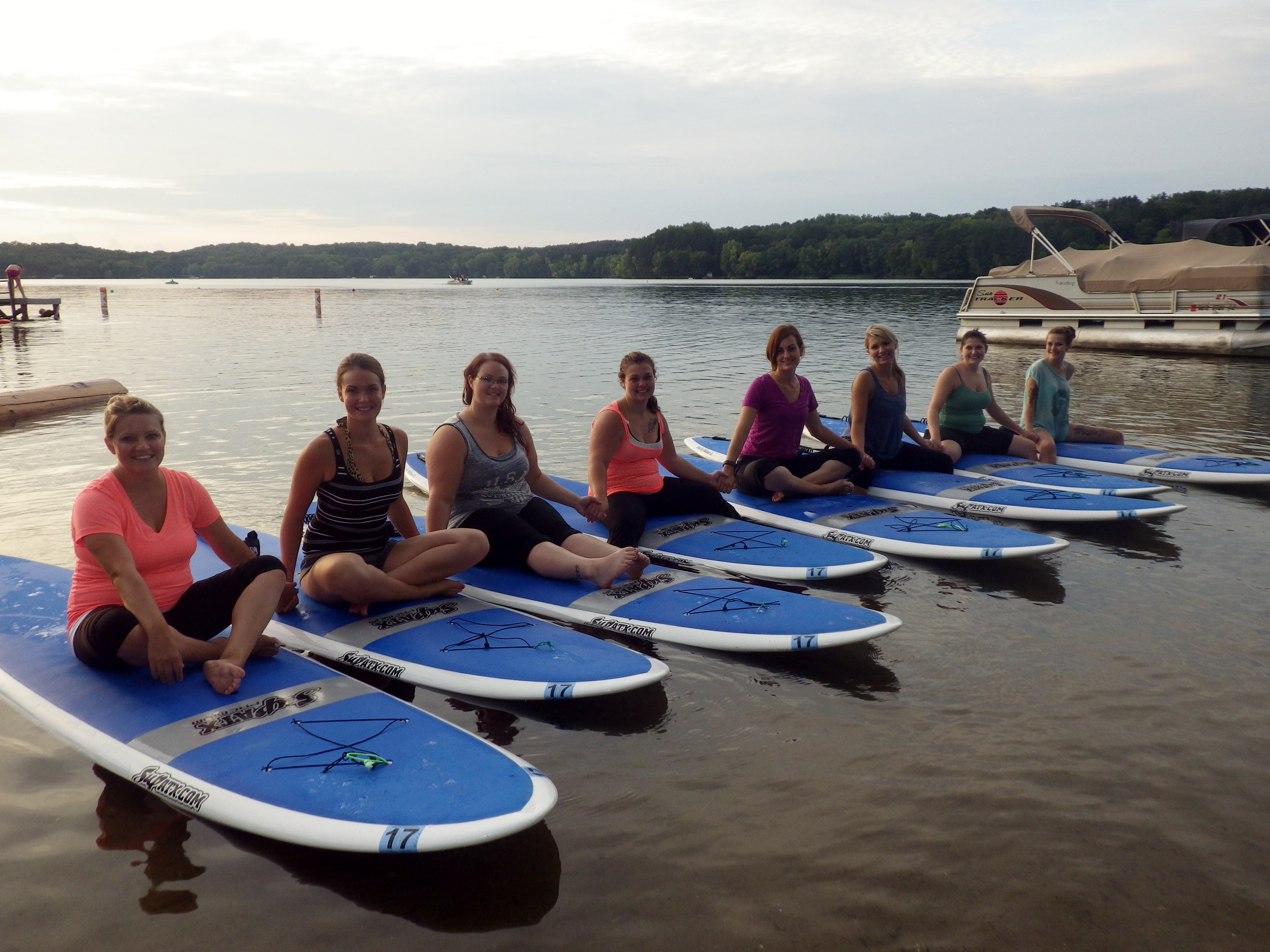 Brown Dog Paddleboard Co. specializes in group events!  Groups include birthday parties, corporate team building, celebrations, wedding parties, sports teams, families, or social group outings.  Equipment and 2 hours of SUP & SUP Yoga Instruction is all included in the pricing!  SUP Yoga can be replaced with Advanced SUP technique, SUP Fitness or independent paddle time!  Don't forget that we do book Full Moon Paddles for Private Groups!
2 hours of SUP Rentals
Up to 12 SUPATX Adventure Boards, Paddles & Leash Rental
P.F.D.'s (personal flotation device)
Paddleboard Anchors
2 hour Instruction by an Experienced Certified Yoga Teacher and WPA Certified Paddleboard Master Instructor
Pricing:  $200 – 2 hours up to 4 students!  $50 per student after 4!
Private Lessons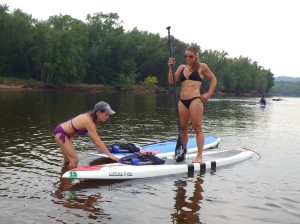 We provide private Stand Up Paddleboard Instruction or Paddleboard Yoga for those who like to learn outside of a group setting.  This is also great for people looking to take their Paddleboarding to the next level with a great workout and specific focus on technique or families with small children.  Contact us to schedule a Private Lesson at our Stillwater, MN location. Pricing Starts:   $200 – 2 hours up to 4 students! 
Our Location
Green Acres RV Park on Square Lake in Stillwater MN.  There is a park fee that starts at $3 per car + $3 per person.  Carpooling is suggested.  You must pay upon entry.  Contact us to book your group now.