Take a Standup Paddleboard Lesson from a certified instructor. Choose between a Group SUP Lesson or a customized Private Lesson.  Group Lessons are 75 minutes in length and provide a great foundation for developing good habits from the beginning.  We make sure you have a positive experience and give you all the tips and tools you need for success.  Our SUP Lessons offer guidance to all levels of paddlers.  Even if you have some experience, you are sure to walk away with newfound knowledge and a cleaner stronger paddle stroke.  We have many students who choose to attend our lessons more than once!  We share SO much information it can difficult to assimilate it all the first time!  For those that are ready to take paddling to another level, check out our SUP Fit Team!  We also provide  Social Paddles, SUP Yoga and special Events.  Lessons include:
SUPATX Adventure board, Paddle & Leash
P.F.D. (personal flotation device)
Water safety instruction
Equipment, On land and Water instruction
SUP Lesson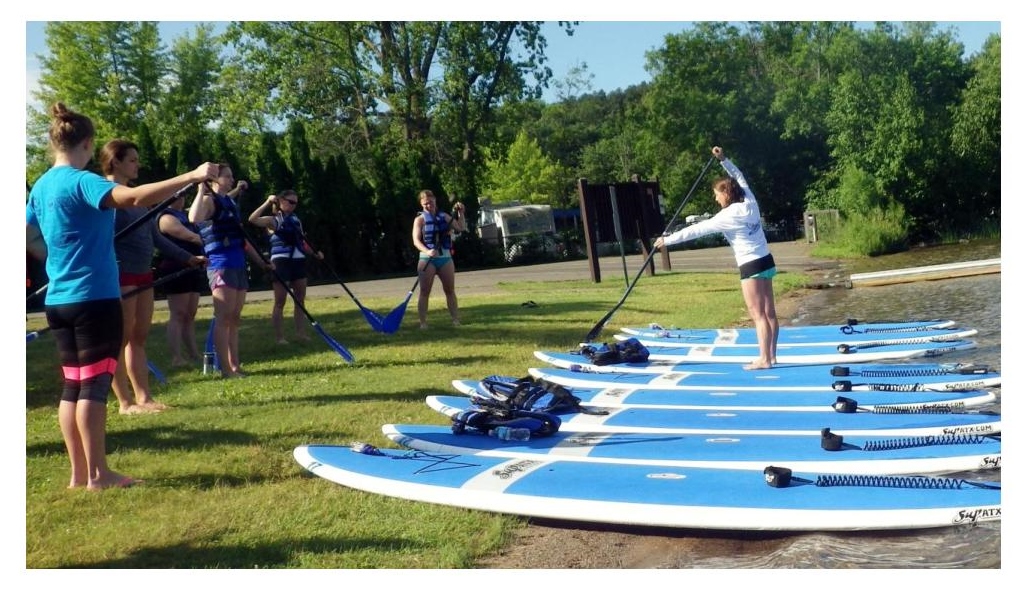 We are offering a group lesson for those  new to SUP and those wanting to hone their SUP skills.  Taught by a certified instructor, this group class will demonstrate the proper use of the board and paddle, introduce you to equipment, safety, basic paddle techniques, stopping, turning, and have you standing and maneuvering your board in confidence.  No experience necessary, open to all fitness levels and ages 12 and up. All children  must be accompanied by an adult throughout the lesson.  All participants must know how to swim.  See schedule for exact dates, times and cancellations!!!
Pricing:   $35 – 75 minutes per student
Classes
We have regularly scheduled SUP Lessons on the weekends throughout the summer.  Please sign up ahead of time!
Starting June 16!!!  Saturdays 10:30am Square Lake County Park – Register here!
City of Woodbury offers a 90 minute SUP Beginner Lesson and a 2 hour Beginner Combo SUP/SUP Yoga during the season at Lake Carver!  These workshops are  mindfully located on a smaller lake with no boat traffic and specifically focused on first time SUP students.  We allow extra time to practice and get confident.
SUP Beginner Lesson:   Friday June 29 9:00-10:30am  &  Friday July 20 6:00-7:30pm  Register here!
Beginner Combo SUP/SUP Yoga:  Sunday July 8 6:00-8:00pm  Friday August 10 9:30-11:30am & Sunday September 9 9:30-11:30am.  Register here!
Private & Group Instruction ANYTIME!!!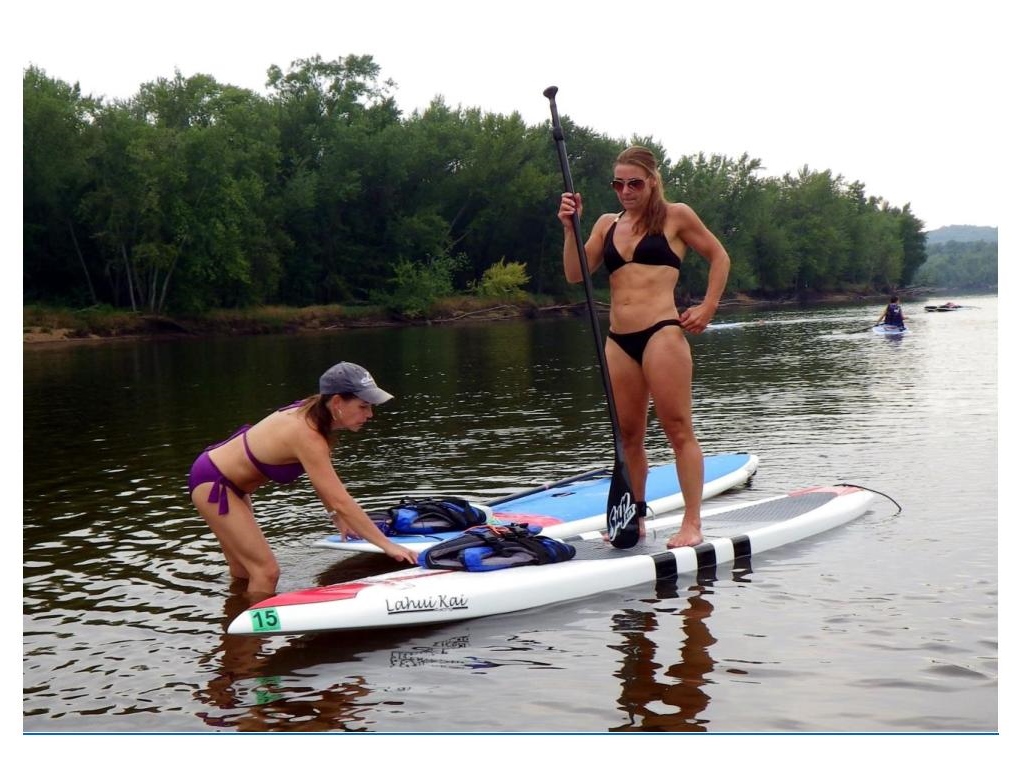 We provide  individual Stand Up Paddleboard (SUP) Instruction,  Group SUP Instruction,  SUP Yoga or SUP Fitness for those who like to learn outside of a public class setting.  This is also great for people looking to take their Paddleboarding to the next level with a specific focus on technique or families with small children.  Contact us to schedule Private Instruction at a time of your convenience.  Privates are held at Golden Acres RV Park on Square Lake in Stillwater, MN.
Pricing Starts:   $200 – 2 hours up to 4 students!  $50 per student after 4!
We are OPEN May 15!!!  Booking Groups Now – Call or email to reserve your date.