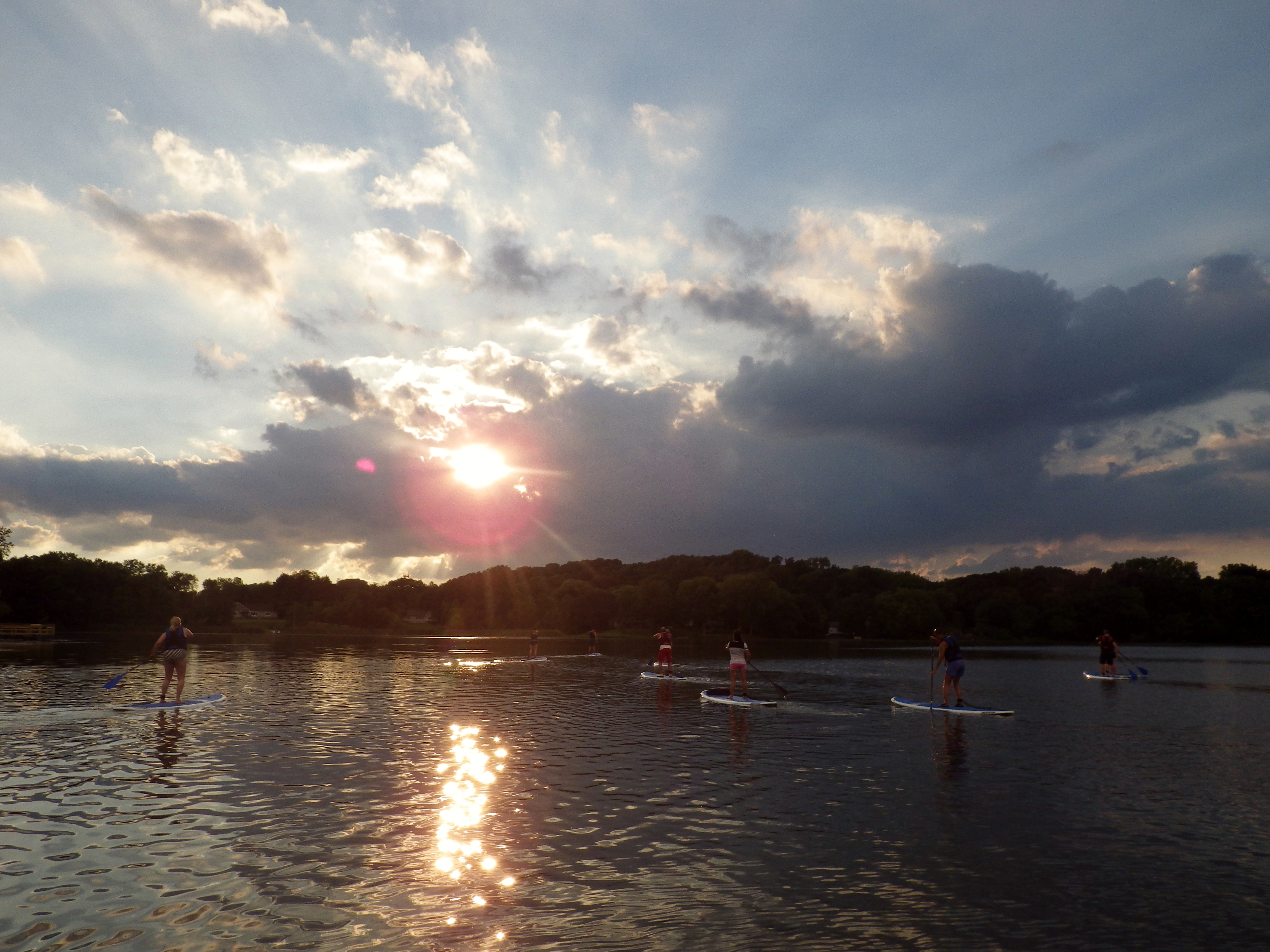 Social Paddles are guided paddles that are great for those individuals who just want to enjoy their time on the water in a group setting.   All social paddles will begin with a 'mini' paddleboard lesson, learning enough to get you up and across the lake safely.  There will be no focus on SUP skills or technique.  Led by a certified instructor to ensure you will have a fun safe session on the water.
Social Paddles include:
SUPATX Adventure Board, Paddle & Leash
P.F.D. (personal flotation device)
For more information about booking a private group, click here.
Sunset Paddle
One of our most popular paddles! Come out and enjoy the water during a gorgeous time of day. We take to paddling all the way across the lake and back and if the timing is just right, watch the sun set over the horizon. See schedule!!!
Sunset Paddles are currently being offered Tuesday evenings 7:00pm at Square Lake County Park in Stillwater throughout the summer through Washington County Parks and Recreation.  Pricing: $30 – 1 hr  Register here.